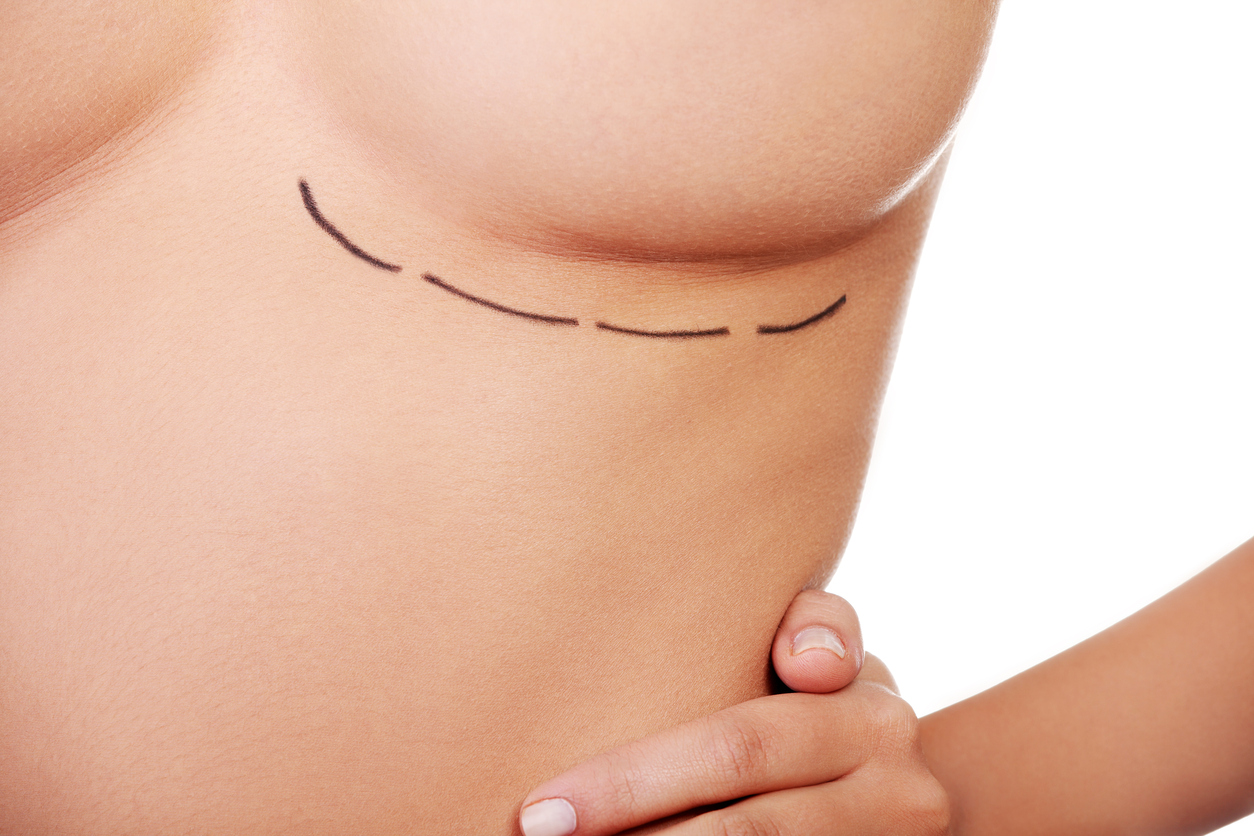 Do you need a breast revision in Beverly Hills from a previous surgery? Look no further than the talented Dr.'s Kapoor and Schlenker. Through their care, patients have had successful correction surgeries and the doctors come highly recommended for breast revisions in Beverly Hills. We know many patients have questions about revision surgeries, so here is a layout of what to expect with a breast augmentation revision.
What is Breast Revision Surgery?
Breast augmentation revision surgery involves a correction for patients who have experienced implant dislocation, malposition of the implant, rippling, capsular contracture, or if extreme internal scarring develops around the implant. The most common of these is a capsular contracture, which is a complication where the body forms fibrous tissue around an implant, causing it to feel hard. To fix it, the doctors will restore the breast's natural softness in revision surgery. The most immediate corrective surgery occurs when a breast implant ruptures. If this happens, see a doctor right away to ensure that no harmful chemicals enter the body.
Because the procedure is corrective, the work during surgery is much more difficult than that of an augmentation. The revision requires a more intricate approach, since the overall goal is to fix any problems without damaging the implants or inflicting more damage in the process.
Before and After Surgery
The goal of the corrective surgery is to improve each patient's breast health and to restore any misalignment. Before the procedure, each patient will receive a full consultation with the doctors to identify what areas need to be addressed during surgery. You will have time to review the shape and problem areas of your breasts, desired size, nipple placement and type of implant. During surgery, the doctors will meticulously work to repair the damage from the original augmentation and adhere to your desired results.
After surgery, there is a 4-6 week postoperative schedule that you and your doctor will discuss to ensure that the revision is allowed to heal and any resulting inflammation has settled.
In rare cases, your original augmentation surgery may affect your revision surgery and final, desired result. In this instance, your doctor will discuss the reality of how your breasts will look after surgery. In most cases, however, should you cooperate with the postoperative schedule fully, your implants should look and feel exactly how you discussed with the surgeon.
Things to Remember
Be open and honest with your doctor to achieve the best possible results. They are there to help you realize the body of your dreams, so be sure to be candid with what you want so that your results are flawless. Choose the right surgeon to operate. Checking into doctor's success stories is a great way to know who to trust. Dr. Kapoor and Schlenker are some of the highest rated breast revision surgeons in Beverly Hills and together they will work tirelessly to ensure your revision is done precisely. Finally, your body needs a chance to heal when you're recovering from a revision, so don't be discouraged if they don't look perfect yet. Relax and allow yourself to rest to achieve optimal results.
Breast Revision in Beverly Hills
Dr. Kapoor and Dr. Schlenker perform breast revisions in Beverly Hills for patients who are unhappy with their original implants, or for those who have experienced postoperative complications that require surgical correction. Together, they are committed to making you feel comfortable and heard so that you can achieve the body you have always dreamed of. If you are in search of excellent doctors for your plastic surgery in the Beverly Hills area, contact the doctors today to set up an appointment and discuss the potential for a corrective procedure.