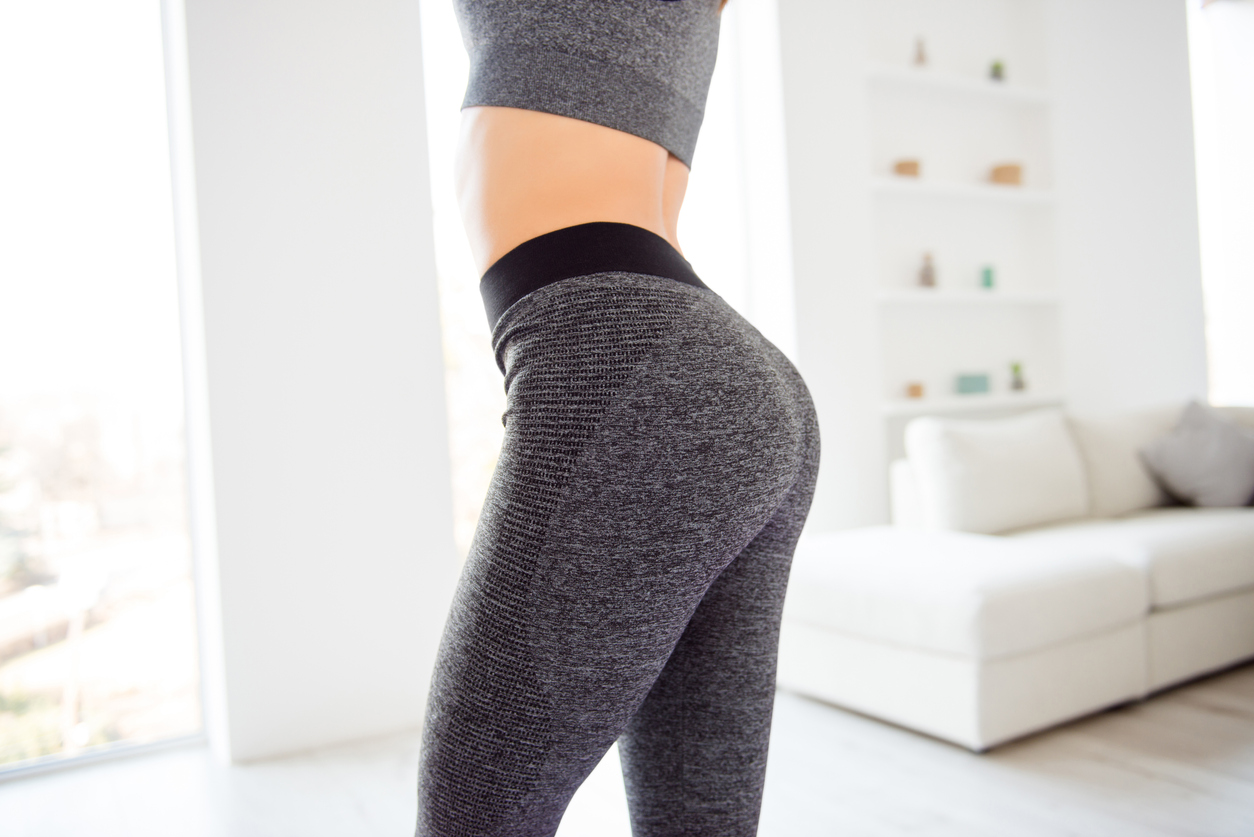 Butt lifts are one of the most popular and frequent cosmetic procedures for patients to invest in, but it is not without its fair share of concerns. Many individuals who are looking to get plastic surgery for the first time are often worried about whether the results will look natural, or whether they are fake and overly-enlarged. At the plastic surgery office of Dr. Kapoor, we work hard to ensure that your surgery results are natural and lasting. If you are interested in plastic surgery in Beverly Hills, let us help to ease your concerns about whether your Brazilian butt lift results will look the way you want them to.
How A Brazilian Butt Lift Works
The Brazilian butt lift procedure (Natural Butt Lift) is one of the most minimally-invasive and natural-looking processes that we offer at our board-certified plastic surgery location. If you are unhappy with the way your butt currently looks or feels, you can invest in this procedure for an easy solution. The way the procedure works is as follows:
Natural fat is transferred from one region of your body into the butt – no implants or silicone involved!
Fat grafting technology is minimally invasive and uses your body's natural fats to reshape the desired region, rather than making you suffer with fake implants.
Dr. Kapoor will reshape and resize the area of your glutes, helping you to achieve a curvier and more natural look.
Most Brazilian butt lifts result in a soft and rounded butt.
If you are worried about a flat or sagging backside, we offer augmentation packages to better define your gluteal area. This is a normal and natural process that ensures that all your natural features will be accented and enhanced, while you are being reshaped for better definition and increased confidence.
Requirements for Candidacy
Another popular concern that patients express is whether they are good candidates for a Brazilian butt lift. Since the procedure is innovative yet simple, there are not many requirements to be suitable for this kind of surgery. Dr. Kapoor requests that patients meet the following standards for plastic surgery in Beverly Hills:
Non-smoking: Smoking slows down the healing process and it can be difficult to manage recovery treatments.
Weight loss: Most candidates who invest in this procedure have benefitted from some recent weight loss.
Appropriate levels of fat: You need to have some fat in the abdomen, waist, and lower back so that the doctor can harvest it and re-insert it into your butt area.
Good health: It is recommended that the patient is in good general health before undergoing this procedure.
For most patients, it is no trouble at all to meet these standards. There are several advantages to a Brazilian butt lift, which includes the natural feel and look that patients are satisfied with. You will also experience reduced fat levels, quick recovery times, minimally invasive cuts, improved confidence, and the ability to avoid unsafe implants. Our surgery team is looking forward to consulting with you about your desires for an enhanced and natural-looking butt!
Plastic Surgery in Beverly Hills
For more information on plastic surgery in Beverly Hills, you can contact us online or give us a call at (310) 321-4710. Call now to schedule a consultation and learn about the natural results that come from our advanced and minimally invasive procedure. We look forward to improving your body and your smile!