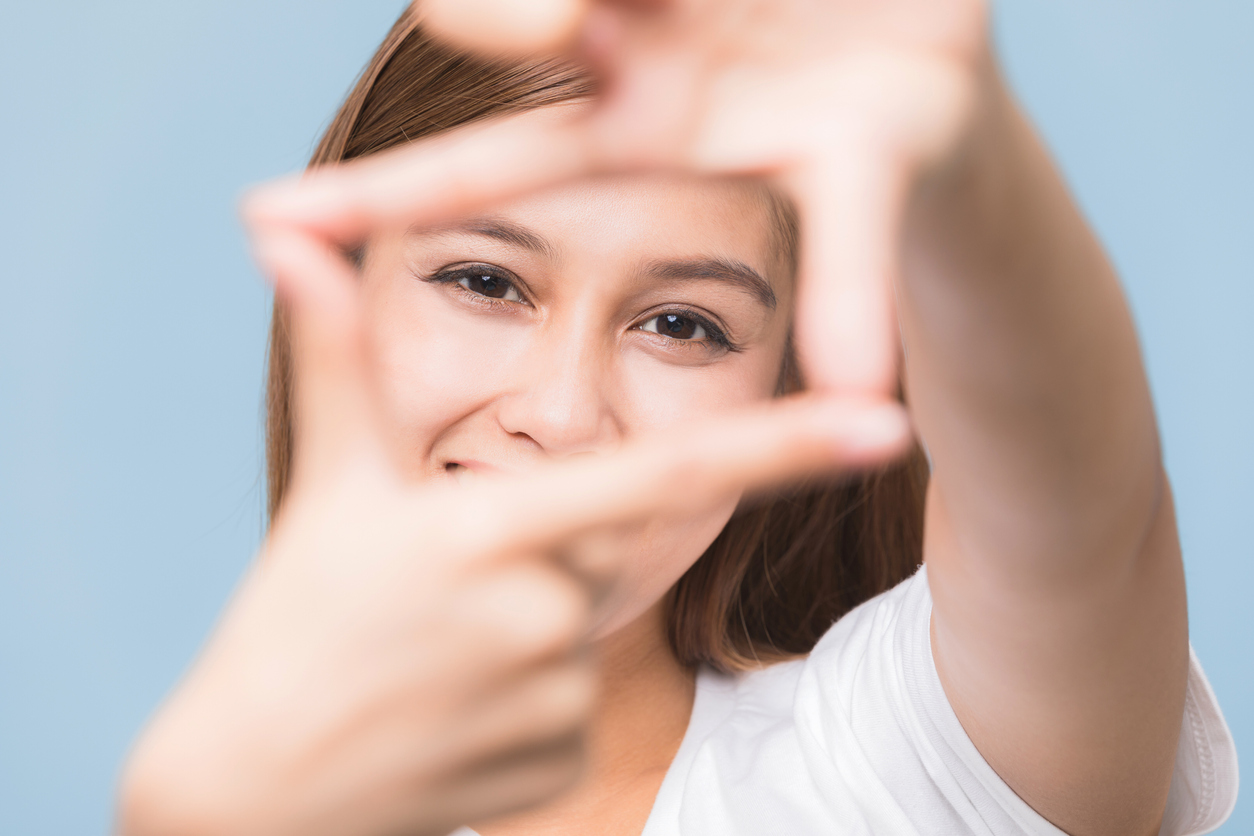 When your vision starts to fade, the world seems to be a little more difficult to navigate. One of the scariest parts of the experience is not knowing exactly what's causing your vision to be impaired. Whether you are born with poor vision, or you hurt yourself, or you just find your vision randomly worsening over time, it can be hard to figure out where to start looking for solutions.
At the office of Dr. Kapoor, your plastic surgeon in Beverly Hills, we offer several alternative solutions that you may not have previously thought about. For example, did you know that drooping eyelids can cause vision problems? You may not notice your drooping eyelids, but they can heavily impact your range of vision, limiting you from your typical vision abilities.
Our office offers top of the line eyelid surgery to offer a quick and effective solution to poor vision. Read on to find out more!
Signs of Eyelid Problems
Before moving to surgery as a sure-fire solution to your vision issues, your plastic surgeon in Beverly Hills first wants you to understand the signs and symptoms of drooping eyelids.
Most patients who are directed towards eyelid surgery in Beverly Hills typically show the following symptoms and issues:
Field of vision is narrower and narrower
More trouble seeing lately
Eyes appear smaller in the mirror and in photographs
Constant puffiness and bags under the eyes
Tiredness and fatigue
Your eyes put a lot of strain on themselves when they must work harder to see normally. This is why eyelid surgery is a good option for those whose vision is being impaired by drooping eyelids.
Will Eyelid Surgery Actually Fix Vision Problems?
If your eyelids are a direct cause of your waning vision, then our surgeon recommends blepharoplasty – an upper and lower eyelid surgery – to correct the issue. This can remove excess drooping skin from in front of your eye, opening them up more and allowing you a wider field of vision.
Not only will you see better, but you will also regain your confidence as well. Looking into the mirror, you will see a younger pair of eyes that can see well and make your face look great to boot!
What Is the Surgery Like?
Eyelid surgery is very fast and easy and does not require a lot of recovery time. You can expect to be with our plastic surgeon in Beverly Hills for about two hours, and you will be given local anesthesia. You can also opt for more sedation if you are more comfortable with that option.
After the procedure, you will be able to rest for a while before you are released to go back home. Every patient reacts to the procedure differently, and depending on your sensitivities, you may not feel like using your eyes for a while. The surgeon recommends that you spend a week in recovery before returning to work.
What Are the Best Questions to Ask?
If you are interested in investing in this simple eyelid surgery procedure, you may be looking for more information. Some of the best questions to ask Dr. Kapoor include:
Do you specialize in ophthalmology or reconstructive eye surgery?
Can I see your board certification?
Can I see before and after photos of previous procedures?
Does my insurance cover this procedure?
Do I require surgery on my upper eyelids, lower eyelids, or both eyelids?
What kind of anesthesia is available?
Our surgeon and friendly staff members at the office of Dr. Kapoor would be happy to answer all of your questions and more. Reach out to us today to learn more!
Get Started with Your Procedure ASAP
Unfortunately, when it comes to drooping eyelids, the symptoms can only get worse over time. This is why it's important to seek an appointment with us as soon as possible, so we can discuss your treatment options. If you have further questions or concerns, please contact us at any time. You can also give us a call at (310) 385-9623 to schedule a consultation. Don't wait until it's too late!