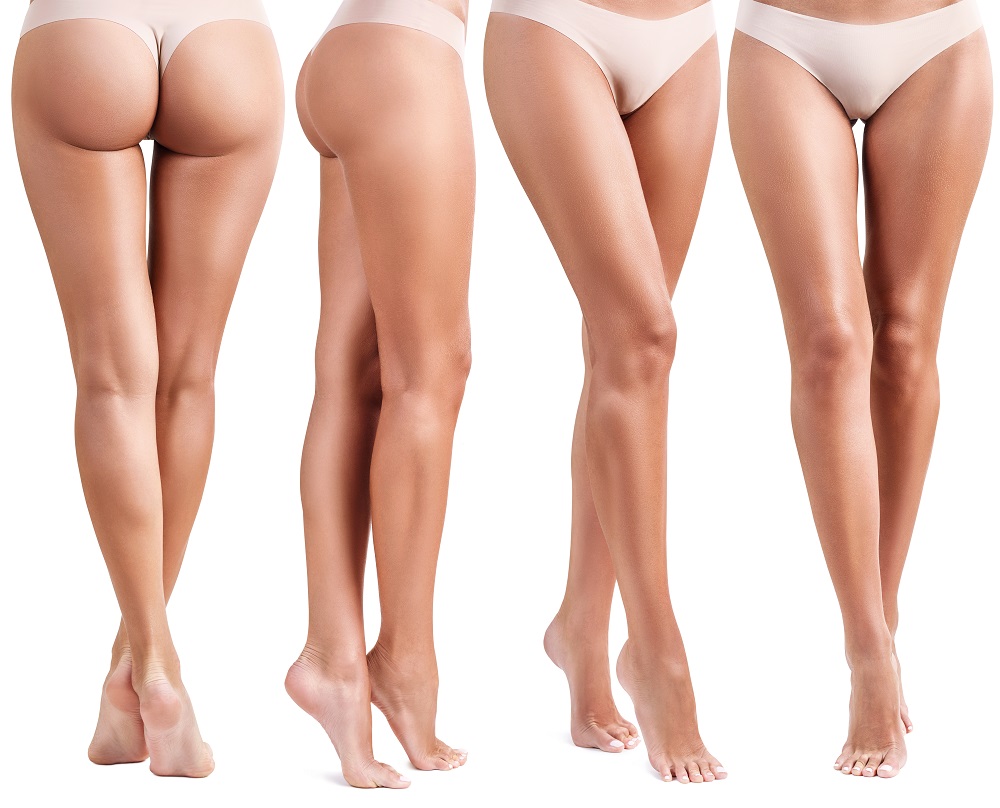 The summer season is fast approaching, and now is a better time than ever to treat yourself to the Brazilian butt lift you've always wanted.
The beauty of our plastic surgery procedures is that we can help you bring out your inner beauty by helping you feel confident with a fuller, rounder look. At the office of Dr. Vishal Kapoor, we offer our Brazilian butt lift in Beverly Hills to give you the freedom and self-esteem that you deserve.
If you're interested in enhancing your behind with our Brazilian butt lift procedure, you can find out whether or not you'd make a good candidate. Don't fret; a lot of our patients easily make the cut! To find out whether or not you'd make a good candidate for a Brazilian butt lift, check out the requirements below.
What is a Brazilian Butt Lift?
Before going into the requirements for candidacy, it's important to understand what differentiates a Brazilian butt lift from our other butt augmentation options. A Brazilian butt lift uses the transfer of natural fat from other parts of the body in order to enhance the but to make it look fuller and rounder.
This is the best butt augmentation procedure for patients who aren't comfortable with silicone implants and want more control over the way their bottom is contoured. If you are dissatisfied with the current shape of your butt, this butt lift will augment your behind to make you look rounder and fuller, while simultaneously making you look slimmer. This is a great way to obtain a sleek and sexy figure.
Who are the Best Candidates for a Brazilian Butt Lift?
There are many types of patients who would make excellent candidates for our simple and successful Brazilian butt lift procedure. The best candidates for this procedure would have a decent amount of fat in the stomach, hips, waist, or lower back. The reason we require our candidates to have existing fat on the body is because Dr. Kapoor will harvest the natural fat from one of the existing areas and add it to the buttocks to give it a rounder look. Without existing fat on the body, there is nowhere to harvest it from.
Good candidates should also be able to commit to the entire recovery process as well. During postoperative recovery, patients can easily go home on the same day the procedure is complete, but they are required to not drink alcohol or take ibuprofen products for a week before and a week after the surgery.
Good candidates must also be in good health, without being overweight, and must not be smoking. If you feel that you meet one or more of the above requirements, you may be eligible for a Brazilian butt lift procedure.
Brazilian Butt Lift in Beverly Hills
At the office of Dr. Kapoor, we offer the best cosmetic surgery procedures in Beverly Hills. Our patients can trust in our professionalism and expertise. We specialize in natural, minimally-invasive procedures to help boost your confidence and give you the body shape you've always wanted.
If you have more questions or concerns regarding your candidacy for a Brazilian butt lift, feel free to reach out to us right away! You can get in touch by contacting us online or giving us a call at (310) 385-9623. We look forward to speaking with you!